If you bought one of our themes on Envato, please follow this direction to have a perfect site like our demo. This direction includes the guideline of posts, media, categories…
Install Importer plugin
First, make sure that the importer for WordPress content installed already. If not, please follow these steps
1. Go to admin -> Tools -> Import (you can find in the left menu), after that, you will see a list of systems can import posts into WordPress.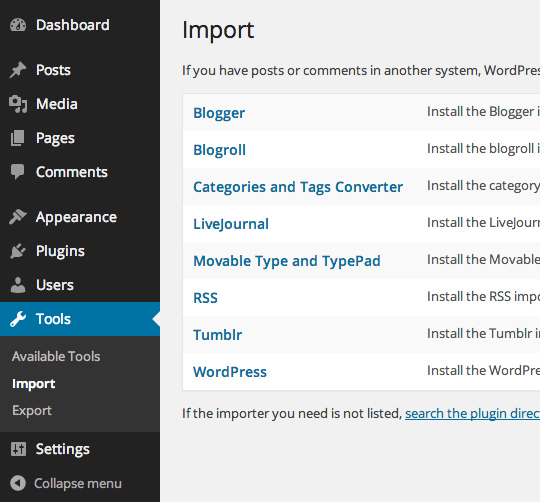 2. Click WordPress. A popup will be appeared after clicking on WordPress, then you will see the way to install WordPress Importer plugin.
3. Read information in this popup to know what you will import: comments, posts, categories…if you are ready, click install now at the right bottom of the popup.
4. Then, it's time to activate all plugin required. After finishing the installation process, you will have 2 options: activating plugins or returning to the list of importer options. Don't return, keep moving on by clicking 'Activate Plugin and Run Importer'.
After importer opens, please choose a file to keep importing process. If you don't want to import, ignore this step.
Next time, If you want to import more files just click Tools -> Import -> WordPress.
Import Sample data
1. Login to your admin and and open WordPress importer (Tool>Import>WordPress).
2. Click 'Choose file' and choose your xml file

3. Click 'Upload file and import'. You will taken to the Import WordPress screen with two areas; Assign Authors and Import Attachments.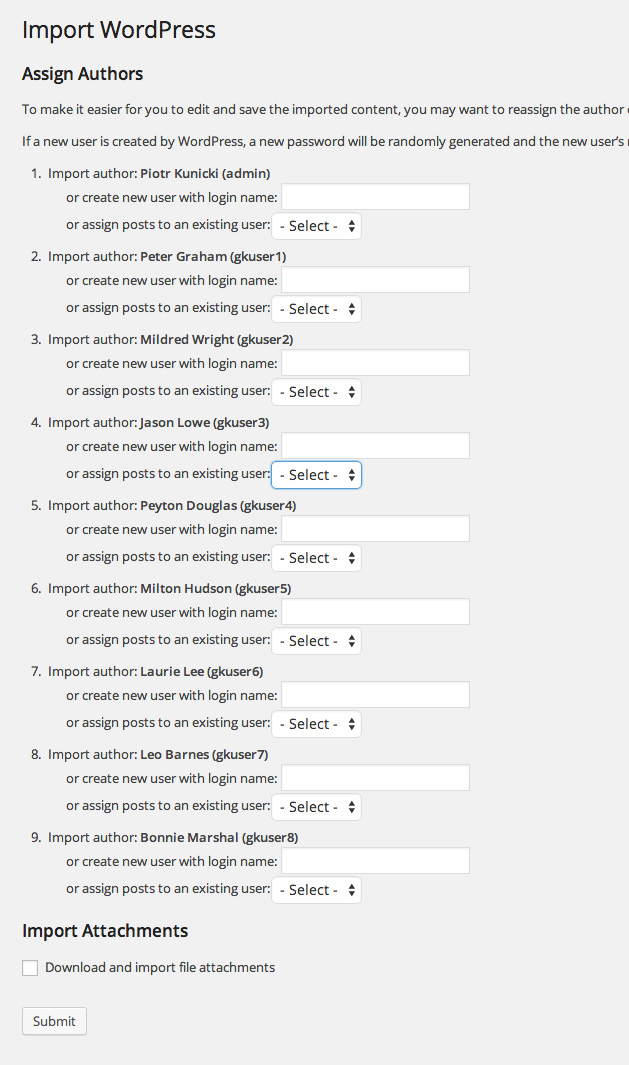 Then, click submit to finish importing content process
The demo content will now be available in your WordPress. If you get any issue when you import content  Demo Content Fails: Seems Like An Error Has Occurred. And continue to the next step to setup the theme.