Don't let your site is sunk in the worpress theme "spaghetti bowl". Move them to the topping and make it bright with the following 7 Web Design Trends To Make Your Site Be Standout In A Crowd
Background images and video
Larger and meaningful image/video background will impress and hold your visitors stay in your site longer and be a crazy fan after that.
Tips: make your strong headline be easily understanding and familiar. It's the nice way to attract visitors. They will feel like you are their friend or your site is a cozy place to come back.
Responsive design
Look at these statistic: the total internet traffic on mobile devices (smart phone/tablet) increase 25% compare with 14% in 2012, and it still keep going up (source: StatCounter). That is the reason why "Responsive" design is currently so important. But if you want to die in this industry, just keep your website only in the computer.
Hidden main menu
Hidden main menu is more and more popular to save space in a website. It just appears when visitors want to navigate.
To understand more about this, have a look at this site beautheme.com, main menu is hidden smartly under the plus icon until the visitors click on it. This keeps the site still clean and functional.
Large typography
Typography is so important for any design, it makes the products be more adorable. Currently it's larger and larger in or that visitors will not miss any important things you want them to see.
Ghost button
'Ghost buttons' are those transparent and empty buttons. This design make your site is more elegant and clean. There is a Gosh button in your home page will help your site attract visitors subtly.
Single page web design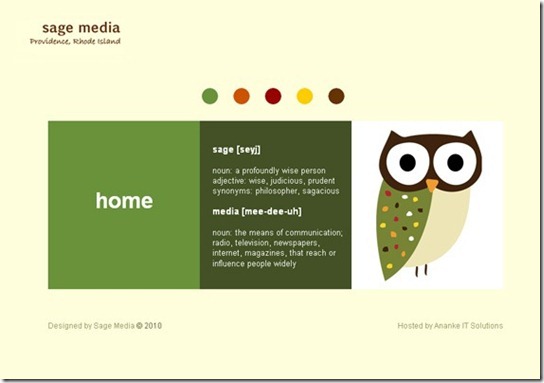 People are so lazy to read a long paragraph with so many words in there. So that single web page with minimum words always let visitors feel comfortable and have a good user experience.
Parallax scrolling
Parallax scrolling is one of the wonderful elements you need in your site with the help of animations or moving graphics. Visitors will never feel bored with long text or motionless image/icon.
Story telling
The best way to make visitor cannot close their eyes in your site is to tell them a story. Everyone is attracted by interesting stories not the florid words. They love simple and devoted things. But of course to have a good content you need to support of parallax effect, typography, animation…
Hope this article 7 Web Design Trends To Make Your Site Be Standout In A Crowd can help you to make an amazing website 😉