Internet advertisement is more and more popular in the current digital life. However, print ads also play an important role. It still bring the unique feeling about brand and realer inspiration. We usually see the Western ads, so they become more familiar. But in this article, we will introduce you the impressive print ads of Vietnam – an Asia country in order that we can know more aspects in creative careers in the world.
1. REACH FURTHER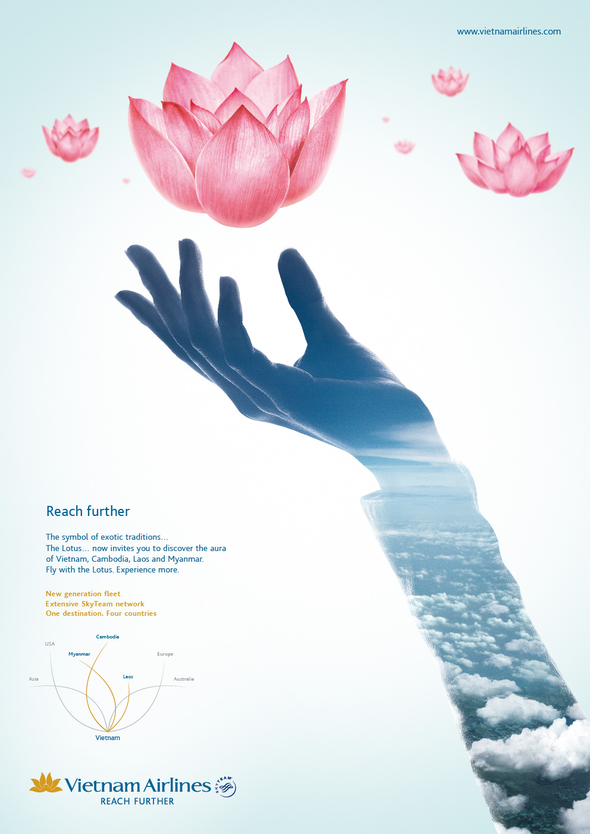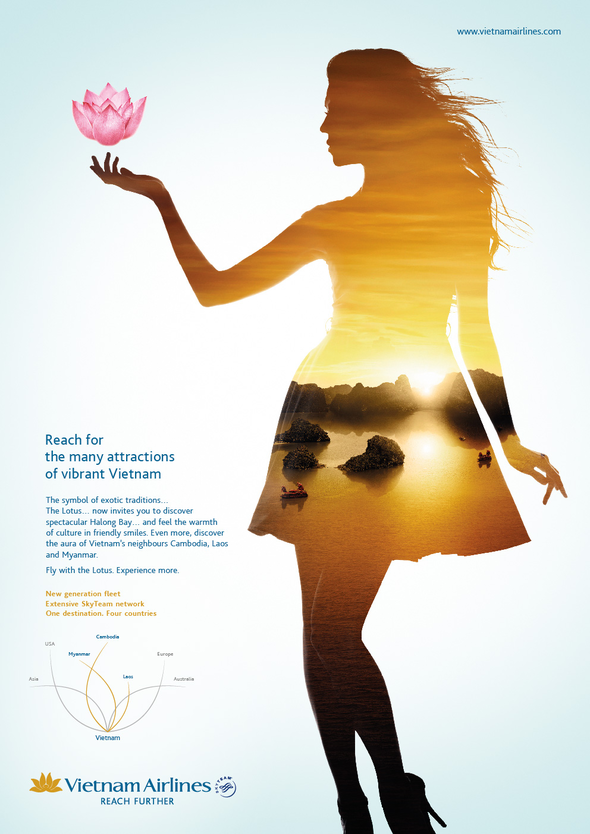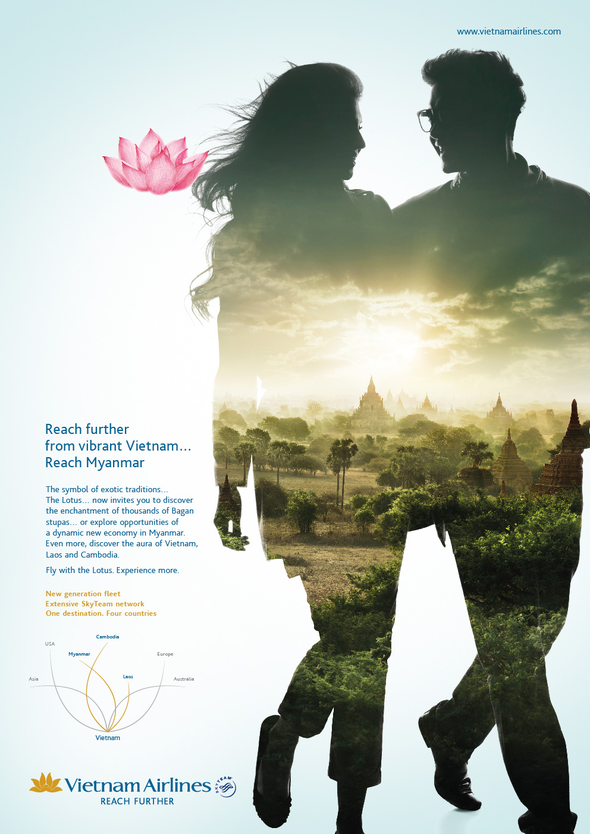 Print ads was created by J. Water Thompson, it's in the global campaign "Reach Further" of Vietnam Airline in order to to elevate the quality of travel. Lotus – the symbol of Vietnam – is the central image which introduce people to Laos, Myanmar, Cambodia, Vietnam. And, Viet Nam is a bridge among these countries.
2. LONG NECK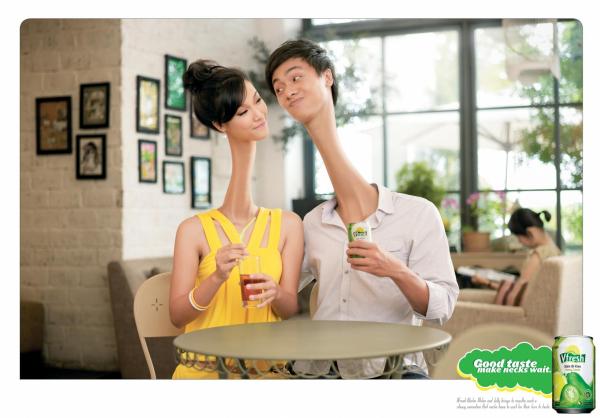 Advertising Agency: Lowe, Ho Chi Minh City, Vietnam
Executive Creative Director: Bob Cohen
Copywriter: Tra Ngoc Vo
Art Director: Lan Thi Huong Nguyen
3. GREEN CROSS
Category: Household, garden & pets
Brand: Green Cross
Advertising Agency: Datviet Riverorchid, Vietnam
Country: Vietnam
Photographer Producer: THOMAS HOO
Art Director: DUY HOANG TRAN
Creative Group ECD: Ian Brown
Copywriter / Art Director: Ian Brown
Photographer: LEE KAH LOONG
Released: 1/2014
4. CATERPILLAR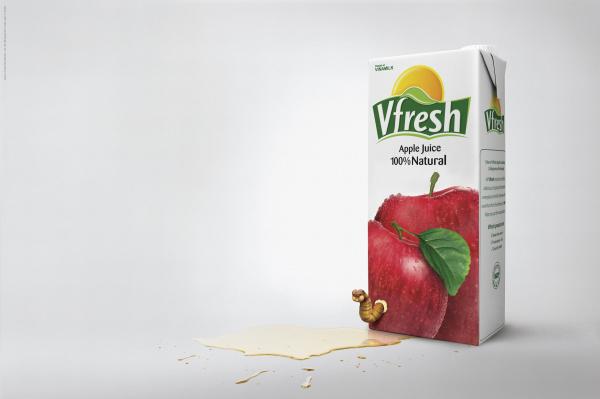 Advertising Agency: Lowe, Ho Chi Minh City, Vietnam
Creative Director: Bob Cohen, Antonio Bonifacio
Art Director: Nga Nguyen
Account Supervisor: Phan Giao, Do Nhi
Illustrator: Pham An Vinh
Producer: Ho Duy
5. SUNLIGHT
Advertiser: Unilever Brand name: Sunlight Product: Sunlight Laundry Detergent Agency: Lowe Vietnam Country: Vietnam Category: Cleaning Products, Detergents & Wood protectors Released: February 2014
6. OVALTINE
Advertising Agency: Y&R, Ho Chi Minh City, Vietnam
Executive Creative Directors: Travis Sorge, Sachin Ambekar
Copywriters: Travis Sorge, Trong Nguyen
Art Directors: Sachin Ambekar, Tung Le, Yerry Indrajaya, Jules Kim, Dian Widjaya
Illustrator: Afi Kafi
Typographer: Afi Kafi
Art Buyer: Clariss Alvarez-producer
Account Supervisor: Tarun Dhawan
Account Executive: Hau Pham
7. REXONA
8. WINNING STREAK
The message is "Dirt is good". It means that the more active children are and explore the life around, the more mud-covered they are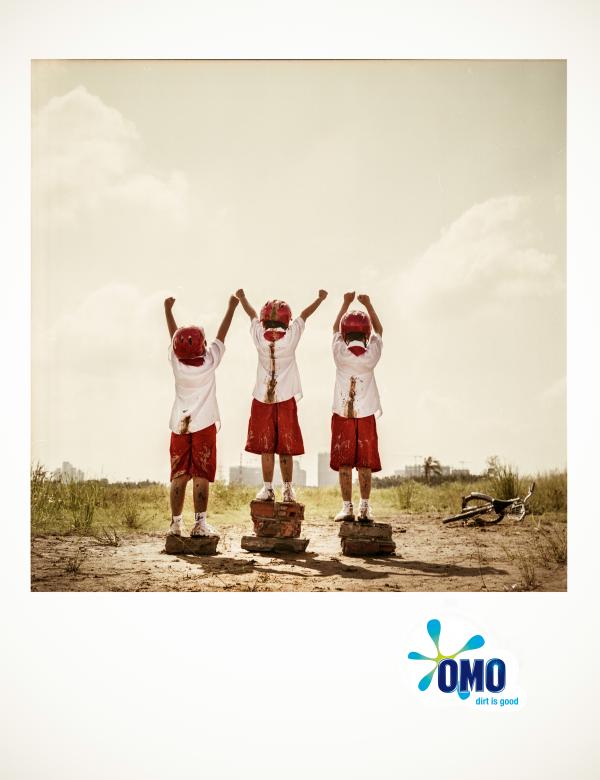 Advertiser: UNILEVER
Agency: LOWE VIETNAM
Category: Household: Cleaning
Products Art Director: Chris Catchpole
Copywriter: Chris Catchpole
Executive Creative Director: Chris Catchpole
Planner: Indraneel Guha And Ngoc Nguyen
Photographer: Frederik Wissink
Illustrator: Hanh Pham
Other Credits: Vivi Vu @ Take Production House
Account Manager: Chau Tran And Marie Siegrist
Account Supervisor: Laurence Dang
Released: 2/2013
9. 5S.VN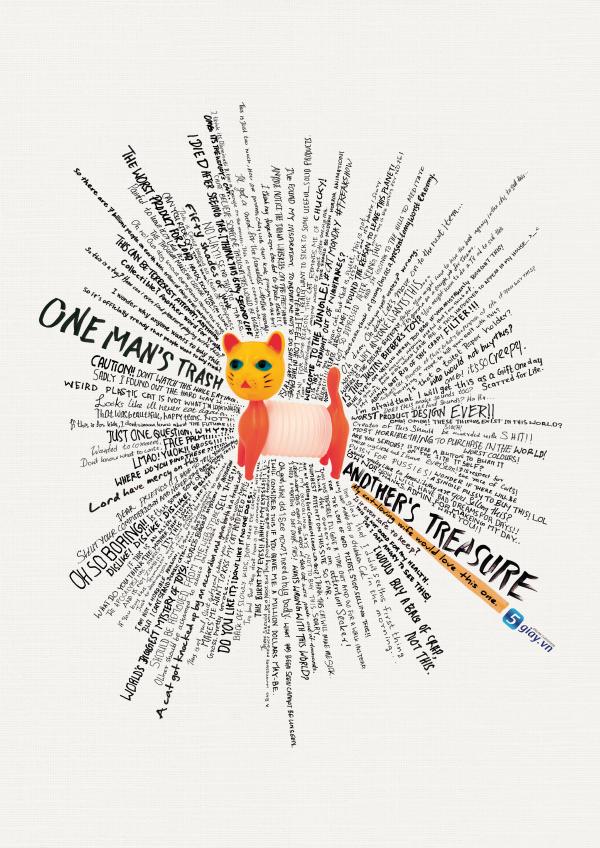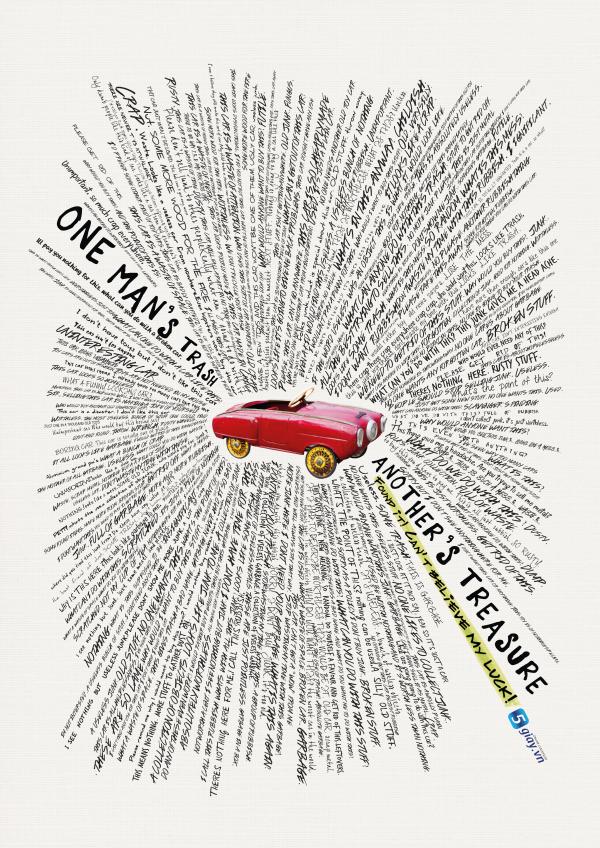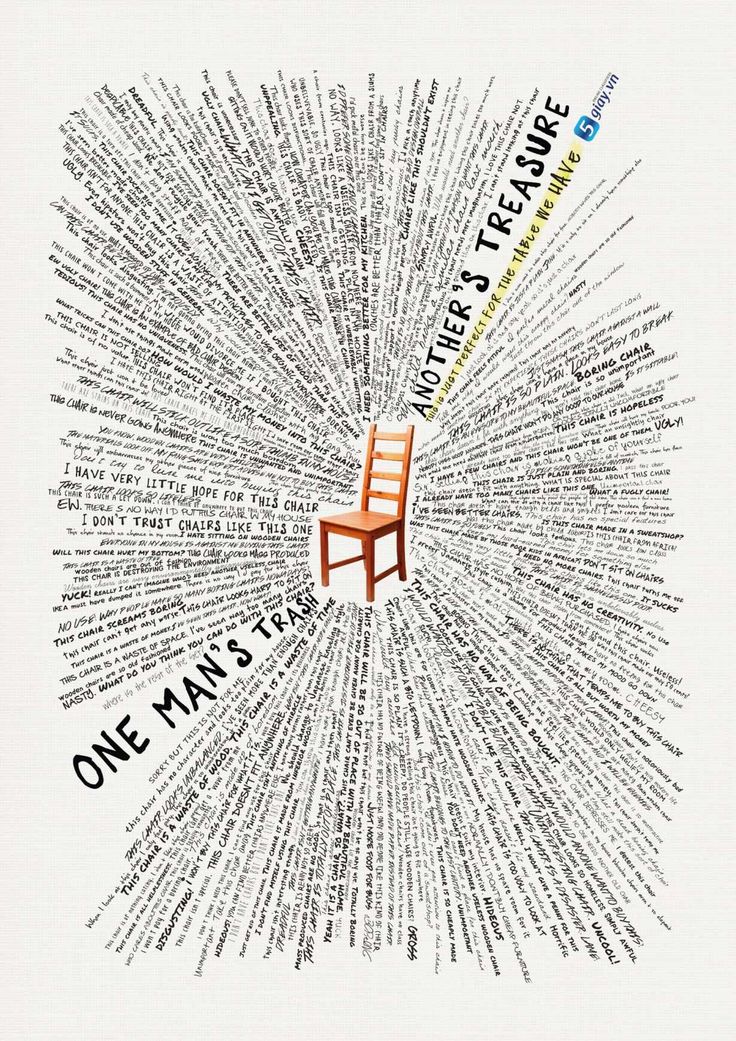 Category: Online services
Client: NHAT NGUYET TRADING
Agency: Lowe Vietnam
Country: Vietnam Executive
Creative Director: CARLOS CAMACHO
Creative Director: Kumkum Fernando
Copywriter: CARLOS CAMACHO
Copywriter: Maryzyle Galinato
Copywriter: Binh Vu
Copywriter: Phuong Anh Tram Art
Director: Kumkum Fernando
Art Director: Uy Le
Art Director: Nisal Attenayake
Account Director: Anh Vo
Photographer: Andy Lam
Typographer: Uy Le
Typographer: Tan Pan
Released: 8/2015
10. IVIVU.VN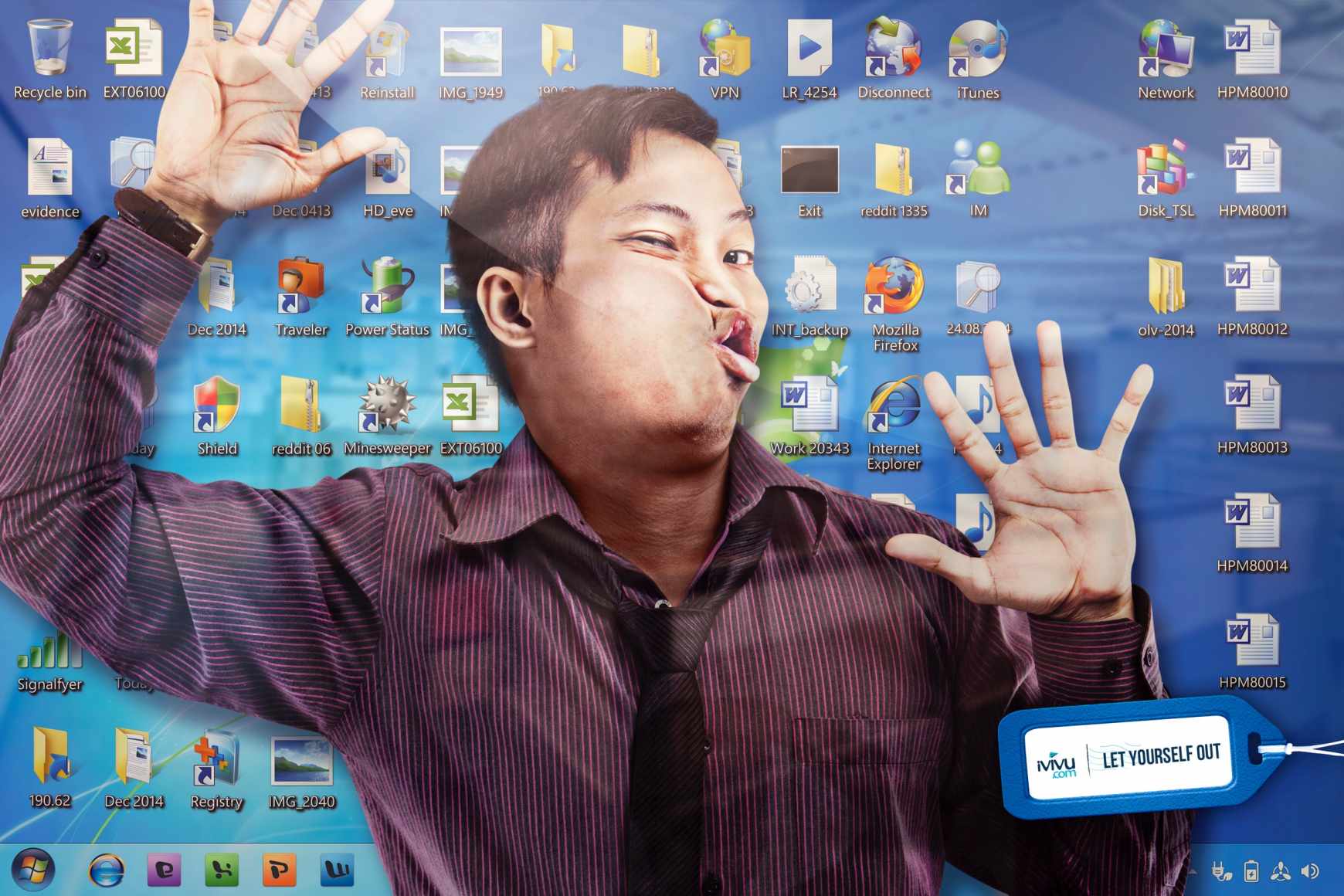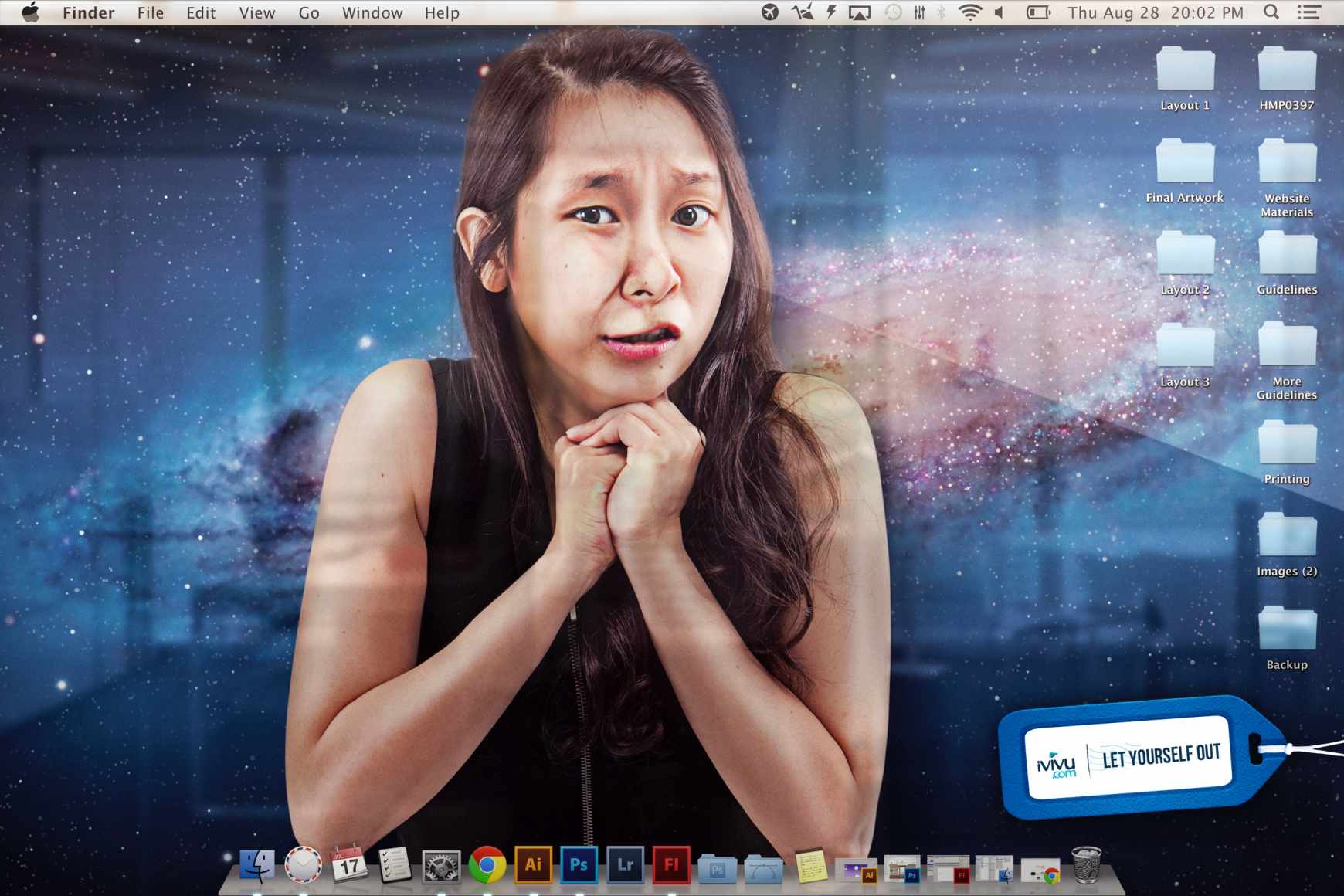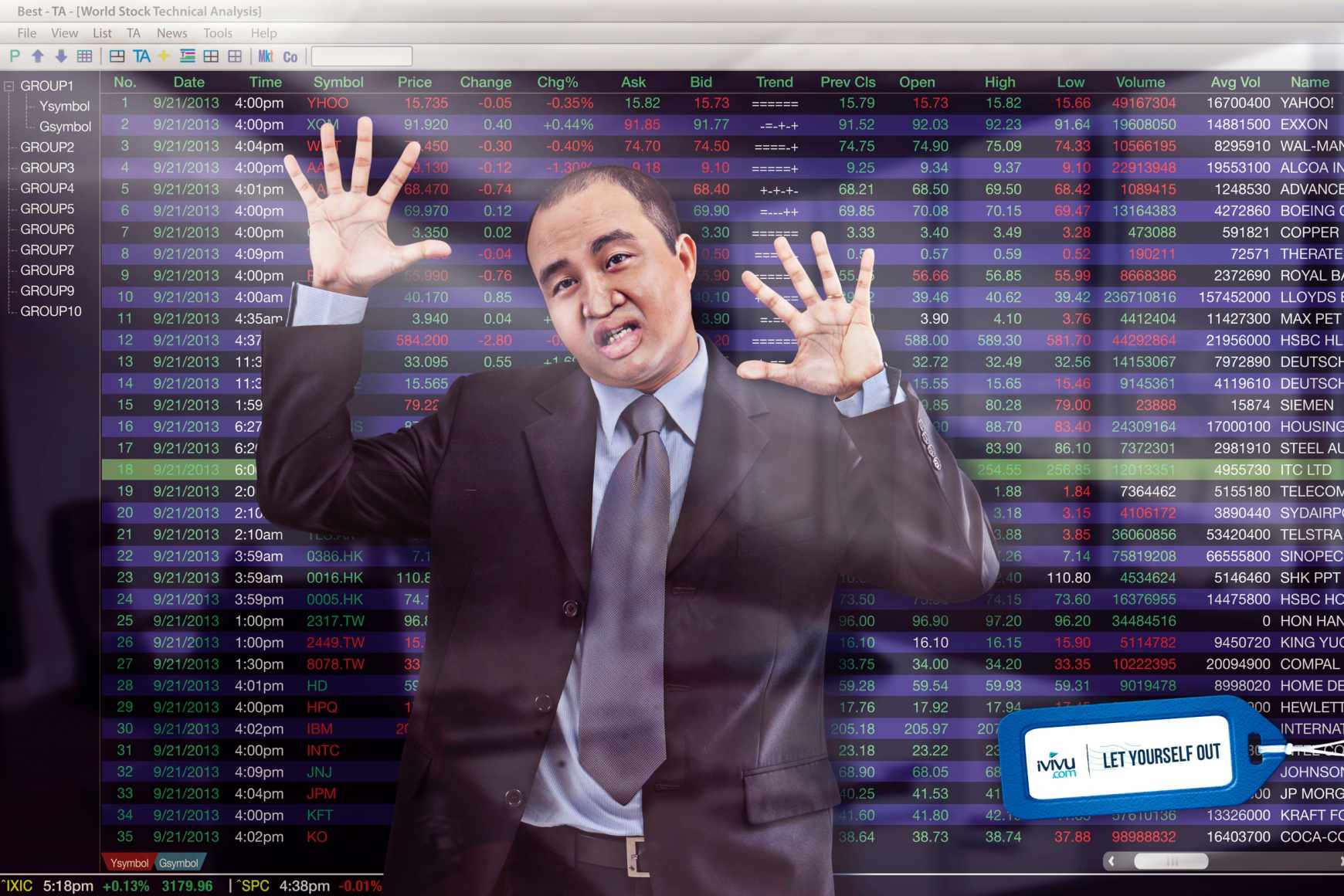 Message: Let yourself out.
Brand: iVIVU.com
Media: Print
Category: Professional services
Agency: TBWA
Geo: Vietnam
iVIVU.com: Designer
Advertising Agency: TBWA\Vietnam
Executive Creative Director: Hugh Southall
Art Directors: Justin Cao, Huong Ngo, Thanh Tam Thai
Copywriters: Trang Ngo, Justin Cao
Published: October 2014
Released: 10/2014
Source: rgb.vn